Home Page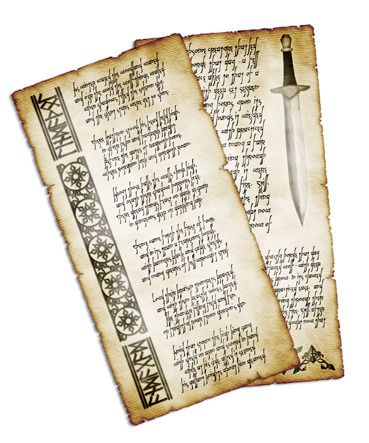 The Age of Shadow campaign setting is largely concerned with lands ruled by the elves and their allies - and one where the elvish folk are very much at the height of their power (and not a failing people that hide themselves away in the shadows). For these elves are a proud and noble people, with many great lords and loremasters - an immortal folk with a fondness for great towers and lofty citadels, and a people to whom the younger race of men have often looked to for guidance.
Into their lands traffic the dwarves, a short and secretive folk whose skill in metalwork and mining surpasses that of all but the most talented of the elves, and as such their work is much sought after and highly prized (especially in times of war).
Indeed, throughout their long history the hands of the elves have just as often been upon their swords as the harpstring, and even now the land sleeps in an uneasy peace while the dark forces of the Enemy are contained in the north - for no setting of this kind would be complete without an ominous dark lord or power who threatens the very existence of all the free people of the land.
In The Age Of Shadow this power is represented by three mighty Demon Lords (though once there were four), whose domain has been confined to the cold north of the world for around five centuries. Ragroth is the name that the elves give to these terrors (and many names besides), though little is known of their origins or their true purpose.
---
PLEASE NOTE THAT THE WIKI IS CURRENTLY A WORK IN PROGRESS
---
LASTEST UPDATE: June 5th
Places updated